5 Tips for Staging Your Home in Crystal Springs MS
Are you thinking about selling your home in Crystal Springs, MS? That's great news because the Mississippi real estate market is growing stronger by the day. List prices are up and unemployment rates are down. Unlike other parts of the country where it's strictly a buyer's or seller's market, Mississippi benefits both parties. Sellers have competition from buyers, raising the final sale price, and buyers have a number of beautiful properties to choose from.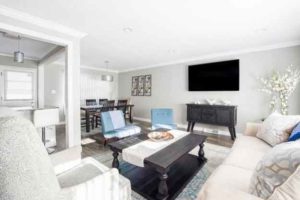 If you are ready to sell real estate in Crystal Springs, Mississippi in Copiah County, you might be wondering if you need to stage your home. Our honest answer: Yes. You don't have to go all out and hire an interior designer, but you do want to capture your home in its best light.
Below are five affordable tips that will help you stage a house that sells.
Get Rid of Clutter
The first thing we recommend to sellers is to go through each room and get rid of clutter. You have to take it with you anyway, so why not get a head start? Set out bins to keep things organized. Make one bin for donations, one bin for garbage, one bin for packing, etc. This will make your closets and floor space look clean and spacious – full of opportunity for the next owner!
Tip: If you have a lot of stuff, rent a storage space for the next couple of months. Most storage facilities run discounted specials for the first month.
Do a Deep Cleaning
It makes a huge difference when a home is clean and tidy. If you don't want to tackle this job on your own, hire a professional. It's usually less than $300. Ensure that everything gets some TLC, including baseboards, light fixtures, windows, appliances, etc. This will make your home feel bright, airy and clean. As a finishing touch, place vases with fresh flowers throughout the home.
Let in Natural Light
Buyers like to see that a home has plenty of natural light. Plus, this light makes the space look bigger. Take down heavy draperies, open up the blinds and replace old light bulbs. With a clean home and windows, you don't have to worry about the sunlight showing dust and streaks. If a room faces an unattractive view, we suggest installing a sheer curtain that hides the view while bringing in natural light.
Stick to Neutral Palettes
You want your home to appeal to as many buyers as possible. This is why it's encouraged to put away personal and sentimental items like photographs, handmade quilts and collections. Keep your space gender-neutral as well, which may require a fresh coat of paint on the walls in grey or blue tones. Bring in color through throw pillows or an area rug.
Update Cabinet Hardware
By adding new hardware to your kitchen and bathroom cabinets, you can refresh this space without spending a lot of money. Some people paint their cabinets as well, though this can turn into a big project. We also recommend testing out the drawers and cabinets to make sure they open and close easily. Keep the kitchen counters clean and avoid cooking with strong smelling foods for a while.
Progressive Realty has been serving clients since 1985. We can help with buying or selling real estate in Crystal Springs, Mississippi as well as most of Central Mississippi including all of Copiah County. Call us today at 601-717-3311 to schedule your appointment.