Do I Need a Real Estate Agency to Buy Land in Crystal Springs
Crystal Springs is a small town in Mississippi that offers a rural feel. Most people own their homes, and the city is not far from Jackson, opening up plenty of opportunities for work, shopping and family activities. Those looking to buy in Crystal Springs have options to build a home, buy an existing property or buy land for hunting or building. There are obvious benefits to having a real estate agency in Crystal Springs MS when buying or building a home, but do you need one for land?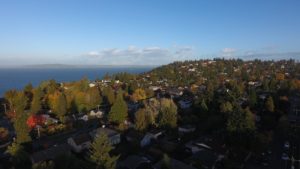 The short answer is – yes – having a real estate agent when buying land is a smart idea. Let's learn why this is the case and the benefits you can expect.
How a Realtor Can Help When Buying Land
It's true that buying land is a lot less complicated than buying a home. There are no structures, no inspections and no closing costs. Land is mostly stress-free and provides a good investment opportunity. While a realtor is not necessary in these transactions, they are a huge asset, especially when it comes to minimizing hiccups. Here's why.
More land opportunities. Not all land opportunities are available on the internet. Some aren't even posted for sale, but the owners will consider them if the price is right. For the best selection of available land in your area, it helps to work with an agent. You can tell them in advance what you are looking for and be connected to properties that fit your criteria.
Knowledge of the land. Even though land is straightforward, there are still things you'll want to know before making the investment. The right realtor will be able to share some information regarding water quality, former uses of the land and percolation tests. However, realtors are not contractors, so be prepared to do some of your own research when it comes to septic systems, wells, zoning and construction.
Streamline the process. The right real estate agency in Crystal Springs MS will hold your hand through the entire process. It's nice to have someone on your side, especially when it comes to legal questions. Realtors can also align you with a lender who specializes in land mortgages.
Find Land for Sale in Crystal Springs, MS
Whether you are looking for land to build or hunt on, Copiah County has plenty of investment opportunities available. Crystal Springs, in particular, has a great mix of residential properties and rural land so you can live and play in the same community. To find open land that meets your needs and budget, contact Progressive Realty today.